Is ドラゴンボール on Disney plus?
No. ドラゴンボール is not available on Disney Plus.
Is this info wrong? Report here. →
About Disney+: Disney plus is the new blockbuster streaming service from the Walt Disney Company. It features content from its rock-star franchises – Marvel, LucasFilms – Star Wars, Pixar, ESPN, National Geographic and its own retinue of Family-friendly Disney content. It will also feature content from soon-to-be-added 21st Century Fox. Very exciting times.
Networks where you can watch ドラゴンボール right now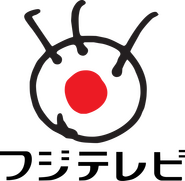 Fuji TV
Other services where you can stream ドラゴンボール Online?
Synopsis/Plot
Long ago in the mountains, a fighting master known as Gohan discovered a strange boy whom he named Goku. Gohan raised him and trained Goku in martial arts until he died. The young and very strong boy was on his own, but easily managed. Then one day, Goku met a teenage girl named Bulma, whose search for the mystical Dragon Balls brought her to Goku's home. Together, they set off to find all seven and to grant her wish.
All Seasons of ドラゴンボール
---
Season 1 |
Best ドラゴンボール Episodes to Watch when on Disney Plus
Episodes
Description

S1 Ep2 - The Emperor's Quest

Goku and Bulma set up a shelter to sleep in. At night, Goku goes out looking for some food. He sees a ship fly overhead, and, thinking that it's a bird, goes running after it. The ship belongs to Mai and Shu, who are servants of Emperor Pilaf. The Emperor is also looking for the Dragon Balls. Goku saves them from wolves, and heads back. In the morning,he finds a giant turtle who is looking for the sea. Goku volunteers to take him there, so he picks up the turtle on his back and begins running, with Bulma following on her motorcycle....

Director: Minoru Okazaki
Writer: Akira Toriyama
Rating: 8/10 from 3 votes

S1 Ep19 - The Tenkaichi Tournament Begins!

After several months of training, the boys are anxious to learn fighting techniques. Master Roshi tells them that he has no technique to teach them. The whole point of turtle hermit training is to get your body in superhuman condition. He says fighting is just the expression of your power. Then he gives them 100 lb. turtle shells to wear from now on. After a couple more months, the day before the tournament finally arrives. After everyone checks in, Yamcha, Bulma, Oolong, and Puar meet up with Goku. The next morning, Master Roshi gives Goku and Krillin fighting uniforms to wear....

Director: Unknown
Writer: Unknown
Rating: 8/10 from 2 votes

S1 Ep1 - Secret of the Dragon Balls

Goku, an orphan living in the mountains, is out fishing when he meets Bulma, a young girl searching for the seven Dragon Balls, which, when gathered together, grant a wish. Goku's grandpa gave him the four-star Dragon Ball before he died. Needing this ball for her collection, already possessing two balls, Bulma decides to let Goku join her search. They take off on a motorcycle, but Bulma is suddenly grabbed by a giant flying dinosaur. Goku hits the monster with his power pole and rescues Bulma....

Director: Minoru Okazaki
Writer: Akira Toriyama
Rating: 7/10 from 7 votes

S1 Ep3 - The Nimbus Cloud of Roshi

On their way to the sea, Goku and Bulma run into a Bear Thief that tries to eat the turtle. Goku makes short work of him, and they continue on their way. When they arrive at the shore, the turtle tells them to wait for him. When he comes back, a man is riding on his back. The man is Master Roshi, and as a reward for helping his turtle, he gives Goku his flying Nimbus Cloud. Roshi himself can't ride the cloud, because only good and pure people can. Bulma can't ride it either, but Goku can. Roshi also gives Bulma the three-star Dragon Ball, not knowing what it is. When Master Roshi returns to his island, he finds Emperor Pilaf and his two henchmen searching his house for the Dragon Ball. After he tells them that he gave it away, the three leave his island....

Director: Minoru Okazaki
Writer: Akira Toriyama
Rating: 7/10 from 2 votes

S1 Ep4 - Oolong the Terrible

The dragon radar leads Goku and Bulma into a remote village. They find that the village is being terrorized by a shapeshifter named Oolong. An old woman in this village has the six-star Dragon Ball, and she agrees to give it to them if they drive Oolong away from their village. Oolong wants to marry a girl in the village, so Goku dresses up like her to trick Oolong. When Oolong discovers this, he gets very angry. To protect his identity, he reverts back into his original state after he transformed and runs away from the village. Goku follows, and eventually catches him. With the village saved, the old woman gives them the six-star ball....

Director: Minoru Okazaki
Writer: Akira Toriyama
Rating: 7/10 from 2 votes

S1 Ep5 - Yamcha the Desert Bandit

Bulma and Goku continue their quest for the Dragon Balls with Oolong (Bulma brought him along thinking his shape-shifting abilities might come in handy). But the next Dragon Ball lies beyond the Diablo Desert. Oolong is terrified, for he knows that the Diablo Desert is home to Yamcha, a fearsome bandit who possesses the awesome power of the Wolf's Fang Fist. Can our friends make it through the desert to their destination?...

Director: Minoru Okazaki
Writer: Akira Toriyama
Rating: 7/10 from 2 votes

S1 Ep6 - Keep an Eye on the Dragon Balls

While Bulma, Goku and Oolong recover from the ordeal of acquiring five Dragon Balls, Yamcha and Puar try to steal them out from under their noses so that Yamcha can obtain his own grandiose goal. But they're not the only ones after the Dragon Balls! Oolong wouldn't mind having the Dragon Balls, and Emperor Pilaf's henchmen are closing in as well....

Director: Minoru Okazaki
Writer: Akira Toriyama
Rating: 7/10 from 2 votes

S1 Ep7 - The Ox-King on Fire Mountain

The search for the sixth Dragon Ball leads the Dragon Ball Team to Fire Mountain, home of the dreaded Ox-King. They arrive at the base of the mountain, but the scorching Eternal Flames prevent them from reaching the castle at the summit and the Dragon Ball within. To make matters worse, Ox-King appears to ward off the intruders. Will our heroes be able to capture the sixth Dragon Ball?...

Director: Katsumi Endo
Writer: Akira Toriyama
Rating: 7/10 from 2 votes

S1 Ep8 - The Kamehameha Wave

Master Roshi, who appears to be a wise but feeble old man, reveals that he is a master of the "Kamehameha" an ancient and formidable force. The power, which he channels through his hands, creates a wave of tremendous destruction that can topple mountains....

Director: Akira Toriyama
Writer: Unknown
Rating: 7/10 from 2 votes

S1 Ep9 - Boss Rabbit's Magic Touch

Bulma and Goku's search for the Dragon Balls takes them to a remote village that is being terrorized by a villainous gang, the Rabbits. Before long, Goku and the Dragon Ball Team come face to face with two of the Rabbits, and Goku must fight to protect his friends. Can he protect them from the surprises Monster Carrot has in store for them?...

Director: Akira Toriyama
Writer: Unknown
Rating: 7/10 from 2 votes
Frequently asked questions
We get asked the following questions fairly often. Here are the best answers to these FAQs sourced from our database:
Is ドラゴンボール on Netflix?
No. ドラゴンボール is not available on Netflix
Is ドラゴンボール on HBO NOW?
No. ドラゴンボール is not available on HBO NOW