Is The Vampire Diaries on Disney plus?
No. It looks like The Vampire Diaries is not available on Disney Plus.
Is this info wrong? Report here. →
About Disney+: Disney plus is the new blockbuster streaming service from the Walt Disney Company. It features content from its rock-star franchises – Marvel, LucasFilms – Star Wars, Pixar, ESPN, National Geographic and its own retinue of Family-friendly Disney content. It will also feature content from soon-to-be-added 21st Century Fox. Very exciting times.
Networks where you can watch The Vampire Diaries right now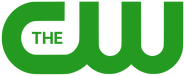 The CW
Other services where you can stream The Vampire Diaries Online?
Available on HBO NOW
(This is based on the producer - The CW)
Synopsis/Plot
The story of two vampire brothers obsessed with the same girl, who bears a striking resemblance to the beautiful but ruthless vampire they knew and loved in 1864.
All Seasons of The Vampire Diaries
---
Season 8 | Season 7 | Season 6 | Season 5 | Season 4 | Season 3 | Season 2 | Season 1 |
Best The Vampire Diaries Episodes to Watch when on Disney Plus
Episodes
Description

S8 Ep16 - I Was Feeling Epic

With the fate of Mystic Falls at stake, Stefan and Damon must fight their greatest enemy for one last battle....

Director: Julie Plec
Writer: Kevin Williamson
Rating: 10/10 from 4 votes

S6 Ep5 - The World Has Turned and Left Me Here

With Homecoming around the corner, Elena invites Liam to attend a party at the corn maze with her. Instead of attending the homecoming festivities, Caroline is preoccupied after Stefan shows up unexpectedly and needs her help cleaning up a mess created by Enzo. Heeding Elena's advice to be more social, Alaric reluctantly attends the party, but a devastating accident quickly leaves him and Jo rushing to save lives. Elsewhere, Tyler finds himself in a dangerous position when his werewolf curse is put to the test, and an emotionally embattled Stefan comes clean to Caroline about his intent to move on from Mystic Falls. Lastly, Damon and Bonnie make an important discovery that affects their quest to get back home....

Director: Unknown
Writer: Unknown
Rating: 9/10 from 5 votes

S5 Ep11 - 500 Years of Solitude

Katherine recalls the traumatic night in 1490 when she gave birth to a daughter who was immediately taken from her. Meanwhile, Nadia creates a frightening plan to protect her mother; and Caroline indulges in some scandalous behavior....

Director: Unknown
Writer: Unknown
Rating: 9/10 from 4 votes

S4 Ep14 - Down the Rabbit Hole

On the island, Damon has an ugly run-in with a Hunter named Vaughn, and realizes he is one of The Five. Stefan confesses his true feelings about the possibility of becoming human again to Elena. When a stunning new piece of information about the cure is suddenly revealed, it changes the stakes for everyone. Jeremy helps Bonnie recognize what is real and what is an illusion, and Shane is comforted by a woman from his past, Caitlin. Back in Mystic Falls, Caroline and Tyler find that their attempt to translate the code on the Hunter's Sword is futile without help from Klaus, who has his own reasons for solving the puzzle....

Director: Unknown
Writer: Unknown
Rating: 9/10 from 4 votes

S4 Ep23 - Graduation

On Graduation Day, Mystic Falls is overrun with ghosts intent on settling old scores and fulfilling their supernatural destinies. Damon's life is in danger after a ghostly encounter, while Matt and Rebekah join forces to battle a ghost determined to find the cure. As everyone gathers for the graduation ceremony and the ghosts converge, help comes from an unlikely hero. Caroline receives a touching and unexpected graduation present, and Bonnie's plan leads to the closing of the veil. Elena makes a decision about the Salvatore brothers and faces an epic confrontation with Katherine. Finally, Stefan discovers a horrifying clue to the mystery surrounding Silas....

Director: Unknown
Writer: Unknown
Rating: 9/10 from 4 votes

S3 Ep22 - The Departed

Determined to protect his sister, Jeremy makes a decision that will change everything. In the harsh reality of the present situation, Elena longs for simpler times when her parents, Grayson and Miranda, and Aunt Jenna were still alive and her biggest concern was her relationship with Matt. Stefan and Damon leave Mystic Falls together on a mission, but soon split up when Elena needs one of them. Caroline and Tyler are forced to make a life-changing decision. Finally, Bonnie makes a secret deal that has heartbreaking consequences....

Director: John Behring
Writer: Brett Matthews
Rating: 9/10 from 4 votes

S2 Ep22 - As I Lay Dying

Mystic Falls screens "Gone with The Wind" in the town square, and Damon's memories of Katherine in 1864 mix with the reality of present-day Elena. Stefan pays a steep price after trying to prevent a tragedy, and Sheriff Forbes makes a dangerous mistake while trying to keep everyone safe. Multiple lives hang in the balance as the consequences of the sacrifice ritual play out to a horrifying conclusion....

Director: Mike Daniels
Writer: Turi Meyer
Rating: 9/10 from 4 votes

S8 Ep15 - We're Planning a June Wedding

A wedding is quickly planned in order for Damon and Stefan to lure a dangerous enemy out into the open. This looming threat puts the fate of Mystic Falls in eminent danger and must be destroyed....

Director: Jennifer Vestuto
Writer: Melissa Marlette
Rating: 9/10 from 3 votes

S5 Ep4 - For Whom the Bell Tolls

Damon and Elena try to help Stefan through a confusing time, which ends up taking Elena on an emotional journey. Caroline makes an effort to know Jesse better....

Director: Unknown
Writer: Unknown
Rating: 9/10 from 3 votes

S5 Ep12 - The Devil Inside

Damon tries to get back together with Elena, however, Katherine has a plan and attempts to take Elena's body permanently. Tyler is upset with Caroline and Matt is used by Katherine. Enzo finds Damon and they decide to become a team again....

Director: Unknown
Writer: Unknown
Rating: 9/10 from 3 votes
Watch The Vampire Diaries Trailer
Frequently asked questions
We get asked the following questions fairly often. Here are the best answers to these FAQs sourced from our database:
Is The Vampire Diaries on Netflix?
No. The Vampire Diaries is not available on Netflix
Is The Vampire Diaries on HBO NOW?
Yes. The Vampire Diaries is available on HBO NOW!
(This is based on the producer - The CW)