Is Smallville on Disney plus?
No. Smallville is not available on Disney Plus.
Is this info wrong? Report here. →
About Disney+: Disney plus is the new blockbuster streaming service from the Walt Disney Company. It features content from its rock-star franchises – Marvel, LucasFilms – Star Wars, Pixar, ESPN, National Geographic and its own retinue of Family-friendly Disney content. It will also feature content from soon-to-be-added 21st Century Fox. Very exciting times.
Networks where you can watch Smallville right now
The WB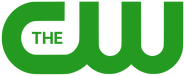 The CW
Other services where you can stream Smallville Online?
Available on HBO NOW
(This is based on the producer - The CW)
Synopsis/Plot
The origins of the world's greatest hero–from Krypton refugee Kal-el's arrival on Earth through his tumultuous teen years to Clark Kent's final steps toward embracing his destiny as the Man of Steel.
All Seasons of Smallville
---
Season 10 | Season 9 | Season 8 | Season 7 | Season 6 | Season 5 | Season 4 | Season 3 | Season 2 | Season 1 |
Best Smallville Episodes to Watch when on Disney Plus
Episodes
Description

S10 Ep21 - Finale

The story of Clark Kent culminates in this epic two-hour series finale as Clark takes the last step to becoming the Man of Steel....

Director: Greg Beeman
Writer: Al Septien
Rating: 10/10 from 3 votes

S10 Ep9 - Patriot

In an effort to protect the rest of the team, Oliver decides to register for the Vigilante Registration Act to see what the government plans to do with the new law. As he suspected, it was a trap to lure superheroes to an undisclosed location where he is confined to a jail and subjected to a battery of brutal tests under the supervision of Col. Slade. Aquaman and his new wife Mera team up with Clark to free Oliver. Lois is frustrated when Clark continues to push aside her offers to help the team and sets out to prove she can play with the big boys....

Director: Tom Welling
Writer: John Chisholm
Rating: 10/10 from 2 votes

S10 Ep11 - Icarus

The VRA is in full effect and things take an unfortunate turn of events after the Green Arrow tries to stop a mugging but is attacked by citizens for being a super hero. Clark discovers that the civilians who attacked Oliver were all marked with a darkness tattoo. Carter Hall and Star Girl return to help Clark deal with Slade's re-emergence after he kidnaps Lois....

Director: Mairzee Almas
Writer: Genevieve Sparling
Rating: 10/10 from 2 votes

S8 Ep11 - Legion

The Persuader attacks Clark; Chloe, as Brainiac, tells Davis he is Doomsday and that he was created to destroy the "other Kryptonian" and the world....

Director: Geoff Johns
Writer: Glen Winter
Rating: 10/10 from 2 votes

S8 Ep15 - Infamous

Linda Lake returns to Metropolis and threatens to expose Clark's secret unless he promises to give her exclusive information on the red-blue blur so she can become a star reporter again. Refusing to be blackmailed, Clark tells Lois his secret and asks her to write his story for The Daily Planet....

Director: Caroline Dries
Writer: Glen Winter
Rating: 10/10 from 2 votes

S10 Ep1 - Lazarus

Lois finds Clark's lifeless body and removes the blue kryptonite enabling him to heal himself. However, Lois sneaks away before Clark fully awakens in order to protect his secret. Meanwhile, Chloe is desperate to find Oliver, so she turns to an unlikely source for answers. Jonathan returns to the Kent Farm with a message for Clark, and Tess awakens in a LuthorCorp lab....

Director: Holly Henderson
Writer: Don Whitehead
Rating: 10/10 from 1 votes

S8 Ep14 - Requiem

An explosion at LutherCorp injures Oliver and kills all the board members....

Director: Holly Henderson
Writer: Don Whitehead
Rating: 10/10 from 1 votes

S8 Ep20 - Beast

Clark discovers that Davis is still alive and confronts Chloe about protecting him. Oliver discovers Jimmy breaking into Chloe's apartment, but things get rapidly worse after Davis jumps from the shadows and attacks both of them....

Director: Genevieve Sparling
Writer: Mike Rohl
Rating: 10/10 from 1 votes

S6 Ep4 - Arrow

The mysterious Green Arrow steals a necklace from Martha, and both Lois and Clark resolve to find out who the vigilante is. While Clark determines Green Arrow's true identity, Lex continues his investigation of the mysterious black box while Lionel warns Lana against him....

Director: Brian Peterson
Writer: Kelly Souders
Rating: 10/10 from 1 votes

S6 Ep5 - Reunion

Lex and Oliver Queen return to their old prep school for a reunion, but Oliver's old friends (and Lex's old enemies) start dying in mysterious accidents. Meanwhile, Clark learns that someone... or something may have left the Phantom Zone with him....

Director: Steven S. DeKnight
Writer: Jeannot Szwarc
Rating: 10/10 from 1 votes
Frequently asked questions
We get asked the following questions fairly often. Here are the best answers to these FAQs sourced from our database:
Is Smallville on Netflix?
No. Smallville is not available on Netflix
Is Smallville on HBO NOW?
Yes. Smallville is available on HBO NOW!
(This is based on the producer - The CW)