Is DC's Legends of Tomorrow on Disney plus?
No. It looks like DC's Legends of Tomorrow is not available on Disney Plus.
Is this info wrong? Report here. →
About Disney+: Disney plus is the new blockbuster streaming service from the Walt Disney Company. It features content from its rock-star franchises – Marvel, LucasFilms – Star Wars, Pixar, ESPN, National Geographic and its own retinue of Family-friendly Disney content. It will also feature content from soon-to-be-added 21st Century Fox. Very exciting times.
Networks where you can watch DC's Legends of Tomorrow right now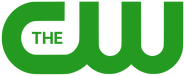 The CW
Other services where you can stream DC's Legends of Tomorrow Online?
Available on HBO NOW
(This is based on the producer - The CW)
Synopsis/Plot
When heroes alone are not enough ... the world needs legends. Having seen the future, one he will desperately try to prevent from happening, time-traveling rogue Rip Hunter is tasked with assembling a disparate group of both heroes and villains to confront an unstoppable threat — one in which not only is the planet at stake, but all of time itself. Can this ragtag team defeat an immortal threat unlike anything they have ever known?
All Seasons of DC's Legends of Tomorrow
---
Best DC's Legends of Tomorrow Episodes to Watch when on Disney Plus
Episodes
Description

S4 Ep8 - Legends of To-Meow-Meow

After Constantine breaks the cardinal Legend rule—you can't change the past—he, along with Charlie and Zari try to deal with the ramifications without telling the rest of the Legends. Even though Zari encourages them to just fix the problem, Constantine and Charlie are determined to find another way, but only continue to make things worse....

Director: Ray Utarnachitt
Writer: James Eagan
Rating: 10/10 from 4 votes

S4 Ep16 - Hey, World!

While on a mission to find Ray, Constantine and Nora discover Neron's evil plan. Nate convinces the Legends to think outside the box and suggests a dangerous plan to unite magical creatures and people to save the world....

Director: Phil Klemmer
Writer: Keto Shimizu
Rating: 10/10 from 1 votes

S4 Ep1 - The Virgin Gary

After the Legends defeated Mallus and wiped the final anachronism from time, they find themselves in unfamiliar territory with the Time Bureau. All that changes when Constantine informs Sara of a new magical threat that leads the team to Woodstock. Constantine thinks he knows how to defeat the new threat, but will need the help of the team and their special klepto talents to help with his spell. Meanwhile, Nate and Rory go on an adventure leaving Nate facing someone from his past....

Director: Gregory Smith
Writer: Grainne Godfree
Rating: 9/10 from 4 votes

S4 Ep5 - Tagumo Attacks!!!

A new fugitive is on the loose in 1951 Tokyo and Sara, Zari, Rory and Charlie try to capture it. As Constantine struggles to recover, Ray knows that magic might be the only thing that can save him but must look outside the team for help. Meanwhile, Ava joins Nate and his family for an unconventional Thanksgiving dinner....

Director: Keto Shimizu
Writer: Ubah Mohamed
Rating: 9/10 from 3 votes

S4 Ep10 - The Getaway

When Hank commandeers the Waverider in 1973, the Legends find themselves on the run in an RV after kidnapping the President who is only able to tell the truth. With the help of Constantine, they discover the reason that none of them can lie making for an uncomfortable family road trip. Meanwhile, Nate and Zari, with the help of Nora and Gary, work together to find out what Hank is really up to....

Director: Ubah Mohamed
Writer: Matthew Maala
Rating: 9/10 from 2 votes

S4 Ep14 - Nip | Stuck

With Constantine missing, the Legends struggle to find a way to track him. When Sara hesitates to make a tough call, Rory steps up creating a wedge in the team. Meanwhile, Ava gives Gary the responsibility of handling the Bureau performance reviews for all the Agents....

Director: David Geddes
Writer: Ray Utarnachitt
Rating: 9/10 from 1 votes

S1 Ep5 - Fail-Safe

After some of the Legends are captured and thrown into a Russian gulag during the height of the Cold War of 1986, Snart leads the team in an elaborate escape plan to free their comrades. However, Rip gives Sara a secret side mission that could prove not only to be a liability, but fatal to the team....

Director: Beth Schwartz
Writer: Dermott Downs
Rating: 8/10 from 12 votes

S1 Ep8 - Night of The Hawk

The team tracks Savage to a small town in Oregon during the 1950s. Upon arrival, they discover there have been a recent string of murders and they suspect Savage is involved. Professor Stein and Sara go undercover at a psychiatric hospital, where Savage is working as a doctor, to find out his plan. While there, Sara meets a nurse named Lindsay and sparks fly. Meanwhile, Ray and Kendra pretend to be a married couple to gain the neighborhood's trust, but an interracial couple in the '50s isn't something that goes unnoticed. Soon, Savage is at their door....

Director: Joe Dante
Writer: Cortney Norris
Rating: 8/10 from 10 votes

S2 Ep9 - Raiders of the Lost Art

When Damien Darhk and Malcolm Merlyn try to capture Rip Hunter in 1967, they create an Aberration big enough to draw the attention of the Legends. However, when the team arrives they discover that Rip has no memories of his past due to "time drift" and is just a graduate film student. After trying to convince Rip of who he was, they discover that he possesses an incredibly powerful artifact known as the Spear of Destiny, which the Legion of Doom is after. Ray and Nate realize that the Aberration has also affected them personally making it difficult to help the team. Meanwhile, Rory asks Stein for help and makes him promise to keep it a secret from the team....

Director: Chris Fedak
Writer: Dermott Downs
Rating: 8/10 from 8 votes

S2 Ep10 - The Legion of Doom

The Legends are determined to find and rescue Rip, but first must focus on locating the Spear of Destiny. Stein thinks he has the perfect person to help but knows involving her will be risky. Meanwhile, Malcom Merlyn and Damien Darhk realize that Thawne is pitting them against each other....

Director: Eric Laneuville
Writer: Marc Guggenheim
Rating: 8/10 from 8 votes
Watch DC's Legends of Tomorrow Trailer
Frequently asked questions
We get asked the following questions fairly often. Here are the best answers to these FAQs sourced from our database:
Is DC's Legends of Tomorrow on Netflix?
No. DC's Legends of Tomorrow is not available on Netflix
Is DC's Legends of Tomorrow on HBO NOW?
Yes. DC's Legends of Tomorrow is available on HBO NOW!
(This is based on the producer - The CW)