Is Supergirl on Disney plus?
No. It looks like Supergirl is not available on Disney Plus.
Is this info wrong? Report here. →
About Disney+: Disney plus is the new blockbuster streaming service from the Walt Disney Company. It features content from its rock-star franchises – Marvel, LucasFilms – Star Wars, Pixar, ESPN, National Geographic and its own retinue of Family-friendly Disney content. It will also feature content from soon-to-be-added 21st Century Fox. Very exciting times.
Networks where you can watch Supergirl right now
CBS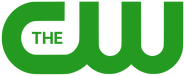 The CW
Other services where you can stream Supergirl Online?
Available on HBO NOW
(This is based on the producer - The CW)
Synopsis/Plot
Twenty-four-year-old Kara Zor-El, who was taken in by the Danvers family when she was 13 after being sent away from Krypton, must learn to embrace her powers after previously hiding them. The Danvers teach her to be careful with her powers, until she has to reveal them during an unexpected disaster, setting her on her journey of heroism.
All Seasons of Supergirl
---
Best Supergirl Episodes to Watch when on Disney Plus
Episodes
Description

S3 Ep12 - For Good

Someone tries to kill Morgan Edge and he barely survives. He accuses Lena of being behind the attempt and vows to destroy her. When Lena fears her hatred for Morgan will take her to the Luthor dark side, Kara steps in to help her friend. Meanwhile, after Sam realizes she's losing time, she confides in Alex who decides to run some medical tests to see if she can find out what's going on with her new friend....

Director: Cindy Lichtman
Writer: Tawnia McKiernan
Rating: 10/10 from 3 votes

S4 Ep15 - O Brother, Where Art Thou?

Secretly furloughed from prison due to failing health, Lex Luthor visits his sister, Lena, to seek her help finding a cure. Savvy as ever, Lena is suspicious of Lex's motives but when she's faced with a life and death situation, she must decide how she truly feels about her brother. Meanwhile, Supergirl and J'onn face off against Manchester Black. James' sister Kelly comes to town....

Director: Tawnia McKiernan
Writer: Derek Simon
Rating: 10/10 from 1 votes

S4 Ep16 - The House of L

In the wake of Lex Luthor's return, the show flashes back to what he's been doing for the last two years and how his secret machinations and plans have affected Supergirl and Lena....

Director: Eric Carrasco
Writer: Dana Horgan
Rating: 10/10 from 1 votes

S3 Ep4 - The Faithful

Kara investigates a secretive new group whose leader, Thomas Coville, has a mysterious connection to Supergirl. Meanwhile, Samantha feels like she's letting Ruby down, and J'onn confesses an old secret....

Director: Jesse Warn
Writer: Paula Yoo
Rating: 9/10 from 5 votes

S3 Ep5 - Damage

When multiple children get sick from lead poisoning, Morgan Edge points the finger at Lena and blames her creation of the lead bomb she made to save National City from the Daxamites. While Lena knows she never intended any harm, she fears there may have been a flaw in her design, leaving her responsible. Kara teams up with Samantha to clear Lena's name, but it turns out to be harder than they thought. Meanwhile, Alex and Maggie make a crucial decision about the future of their relationship....

Director: Kevin Smith
Writer: Cindy Lichtman
Rating: 9/10 from 5 votes

S3 Ep6 - Midvale

Kara and Alex head home to Midvale for a little R&R. While there, Kara recalls a painful memory of a childhood friend's death and how that traumatic experience brought the Danver sisters closer together....

Director: Caitlin Parrish
Writer: Rob J. Greenlea
Rating: 9/10 from 5 votes

S3 Ep19 - The Fanatical

When Tanya, a disciple of Coville's, escapes from what's left of his cult, she gives Kara and James a journal that could hold the key to saving Sam. Someone learns Guardian's identity and threatens to expose James if he doesn't do what they ask. James contemplates what it means to be a black vigilante without a mask in America....

Director: Paula Yoo
Writer: Eric Carrasco
Rating: 9/10 from 4 votes

S3 Ep13 - Both Sides Now

The DEO captures a second Worldkiller, Purity. Supergirl and Alex use very different methods of interrogation with Purity in the hopes of finding out how to defeat Reign. However, Purity escapes and attacks the city's subway tunnels. Meanwhile, J'onn, Winn and Mon-El band together to fix the Legion ship....

Director: Jesse Warn
Writer: Jessica Queller
Rating: 9/10 from 3 votes

S4 Ep8 - Bunker Hill

Nia has a powerful dream about Agent Liberty but refuses to look at it as a prophetic dream and pushes it aside. After noticing something is bothering Nia, Kara enlists Brainy's help, and the two try to persuade Nia to embrace her destiny. Meanwhile, Manchester Black pays Ben Lockwood a menacing visit....

Director: Kevin Smith
Writer: Eric Carrasco
Rating: 9/10 from 1 votes

S4 Ep22 - The Quest for Peace

Lex Luthor descends upon Washington, DC and summons Lena and Lillian Luthor to the White House. Supergirl realizes she has one last chance to stop Lex and turns to the power of the press to help her....

Director: Jesse Warn
Writer: Derek Simon
Rating: 9/10 from 1 votes
Frequently asked questions
We get asked the following questions fairly often. Here are the best answers to these FAQs sourced from our database:
Is Supergirl on Netflix?
No. Supergirl is not available on Netflix
Is Supergirl on HBO NOW?
Yes. Supergirl is available on HBO NOW!
(This is based on the producer - The CW)